Thanks to Jamie over at
writers write, right
? for introducing me to the Ooh, So Lovely Alex Pettyfer.
As a kid, one of my all time favorite Disney movies was Beauty & the Beast... I remember watching it over and over and over again. Sadly, the whole cartoon scene has lost its appeal....now that I'm a big kid and all. Anywho, B & B has been revamped and the trailer looks awesome. Check out the trailer for Beastly, out in theaters March 4th, below.
This movie is based off the book by author,
Alex Flinn
. I am normally not a YA fan, but this one peaks my interest.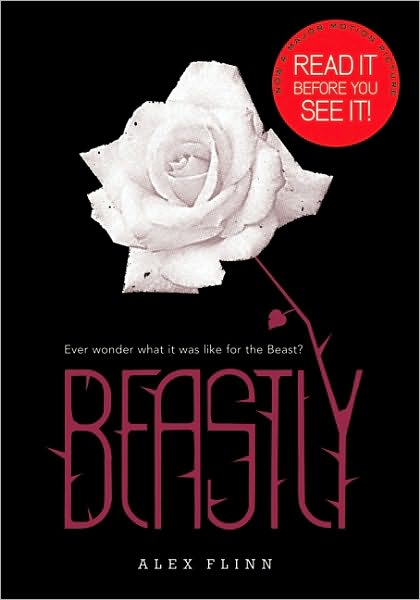 I am a beast.




A beast!




Not quite wolf or bear, gorilla or dog but a horrible new creature who walks upright. I am a monster.

You think I'm talking fairy tales? No way. The place is New York City. The time is now. It's no deformity, no disease. And I'll,stay this way forever—ruined—unless I can break the spell.
Yes, the spell, the one the witch in my English class cast on me. Why did she turn me into a beast who hides by day and prowls by night? I'll tell you. I'll tell you how I used to be Kyle Kingsbury, the guy you wished you were, with money, perfect looks, and the perfect life. And then, I'll tell you how I became perfectly . . . beastly. Blurb from Goodreads